NICU
Newborn babies who need intensive medical care are often put in a special area of the hospital called the neonatal intensive care unit (NICU).
The NICU has advanced technology and trained healthcare professionals to give special care for the tiniest patients. NICUs may also care areas for babies who are not as sick but do need specialized nursing care.
Need for special treatment or procedures such as a blood transfusion, who will care for your baby in the NICU? Neonatologist.-Neonatal fellow-Pediatric resident-Neonatal nurse practitioner-Lactation consultants. The department is equipped with the latest in medical life support services, for use in Care of new born and premature babies.
Highly advanced resuscitation equipment is available for the treatment of all new born babies, including specialist incubators for critical care, phototherapy, and Dina map pulsoximeter, a machine that allows us to measure blood gasses through the skin without having to take a sample of Blood.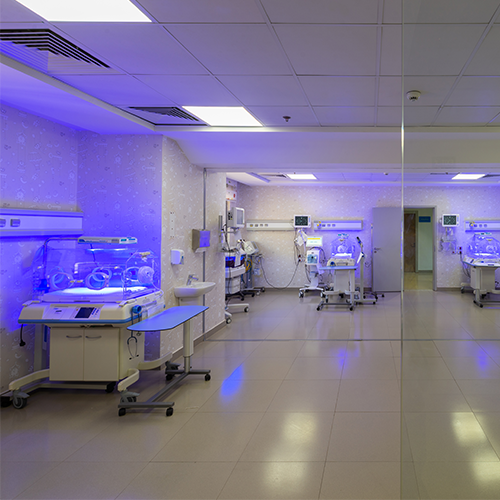 Contact Us
Address
163 South Teseen – 5th settlement- Cairo
Working days/Hours
10am to 10pm