Operations Department
Nasaaem Hospital has 6 operation rooms, which are designed according to the latest international guidelines, taking into account infection control measures, in addition to all sterilization devices and tools.
(Different types of rooms are available with different equipment; they are intended for major and / or minor surgeries.
The department is designed to accommodate a range of major surgeries including general surgery, vascular surgery, pediatric surgery, orthopedic surgery, plastic surgery, neurosurgery, otolaryngologic surgery, ophthalmic surgery, spinal surgery, dental, jaw and face surgery, urology surgery
A special team of anesthesiologists is ready 24/7.
Medical coordinators are always available to ensure a smooth patient`s flow and to regulate the workflow between surgeons, assistants and technicians.
Recovery after surgery is equipped at the highest level to ensure your comfort.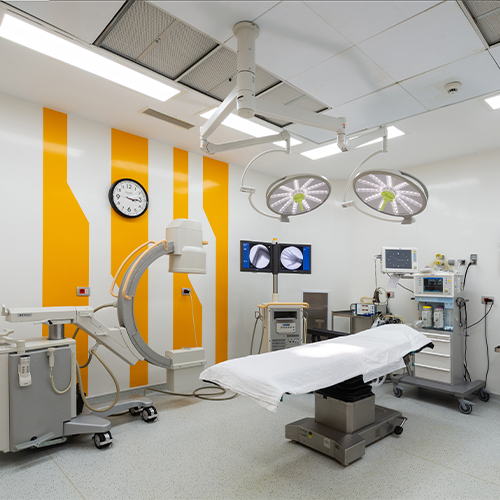 Contact Us
Address
163 South Teseen – 5th settlement- Cairo
Working days/Hours
10am to 10pm