Gastrointestinal Endoscopy Unit
Gastrointestinal Endoscopy Unit
Gastrointestinal Endoscopy Unit
All the diagnostic and therapeutic upper and lower gastroenterology procedures are performed on elective and emergency basis by highly expert gastroenterology consultants.
Full sterilization between individual cases and at the end of every session is performed by well trained nurses under the supervision of the unit staff and infection control team according to the highest international standards.
The unit is prepared to receive cases of intestinal bleeding on an emergency basis at any time as it is operational 24/7. Both sclerotherapy and band ligation are available for use the department if needed.
A gastrointestinal and hepatic intensive care unit is very close to the endoscopy unit.
Endoscopic procedures are done in accordance to the patient's selected sedation options.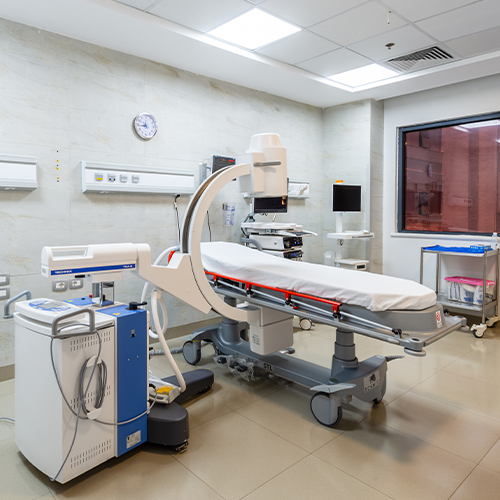 Contact Us
Address
163 South Teseen – 5th settlement- Cairo
Working days/Hours
10am to 10pm